Blue eyes are often regarded as one of the most beautiful eye color and envied by many. If you are lucky to have them flaunt them and get a tip or two on how to show them off. Pretty Design have a very good compilation of the most gorgeous eye make up for blue eyes.
Champagne and Brown
Champagne shades are a makeup bag must have. They're so versatile and can create a range of gorgeous looks. Especially if you have blue eyes, you'll be reaching for this colour again and again. Recreate this look by sweeping a stunning champagne shade right across the eyelid. Take a light brown shade and blend throughout the crease and outwards. Drag the brown to the outer corner and drag it under the lower lash line too.
Light to Dark Blend

Light to dark makeup blends show off your blue eyes more than ever! Recreate this look and you'll be amazed at how much your eyes pop. Start with a pale and shimmery shade to the inner corner. Take a brown and blend throughout the crease and outwards. Finish at the outer corners with a black shade and add lashings of mascara.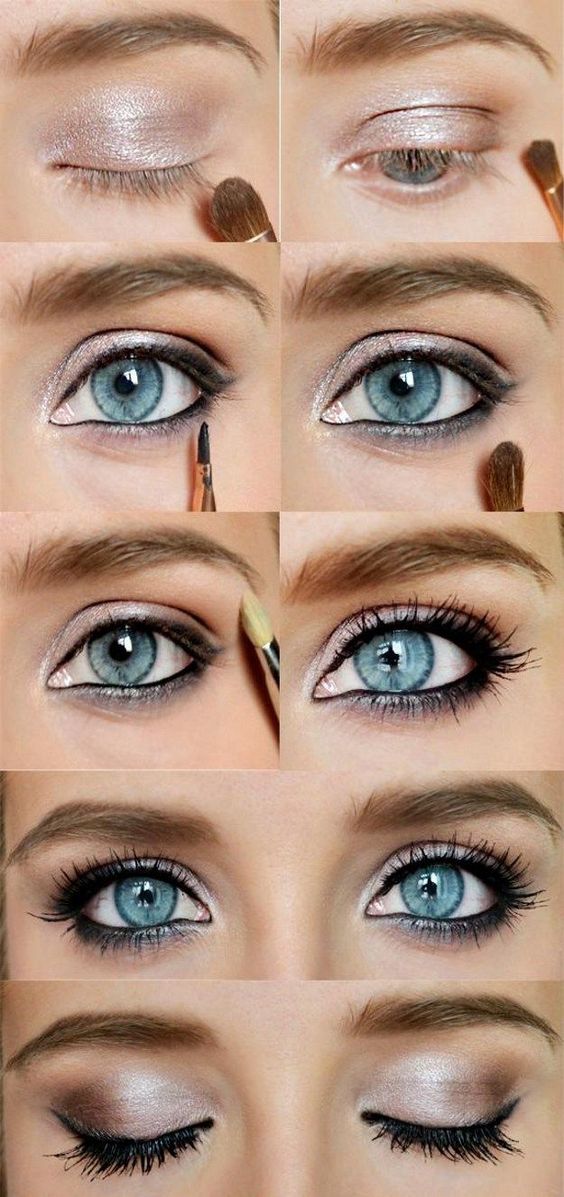 Pale pink is a shade which compliments blue to perfection – don't you agree? Start by taking a shimmery pink and paint across the eyelid. Use a light brown and gently add the shade to the outer corner of the eyelids, blending inwards towards the centre. Add eyeliner and finish with plenty of mascara.
Gold and Bronze Smokey Eye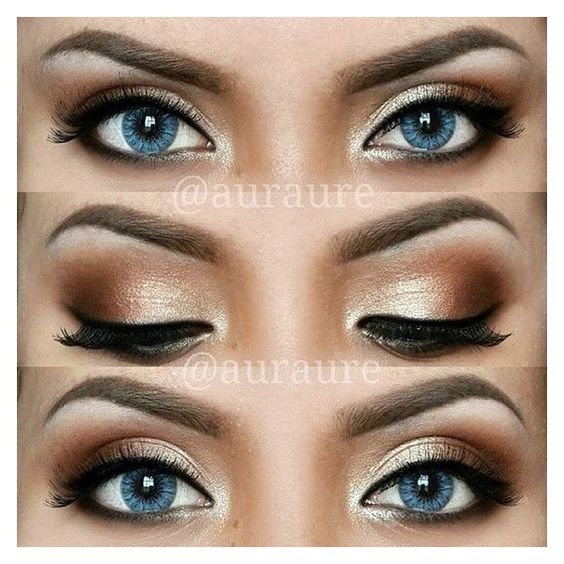 Gold and bronze tones blend together seamlessly, but also work exceptionally well with blue eyes. This striking bronze toned look has stolen the hearts of the Styles Weekly office! Start with a shimmery gold from the inner corner to the centre of the eyelid. Blend outwards to a smokey shade of bronze and finish with eyeliner.
Pink and Purple Smokey Eye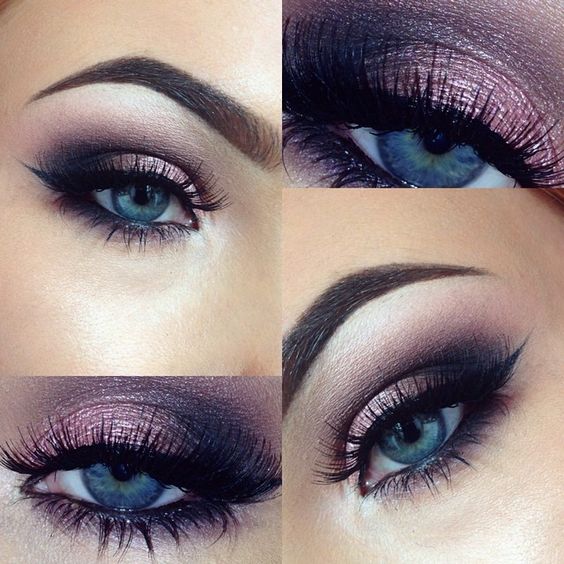 Smokey eye looks need not stick to brown and bronze shades to be effective. If you're blessed with blue eyes then why not choose a pink and purple smokey eye look instead? Take a pretty pink and blend from the inner corner of the eye right out to the centre. With a dark purple, add to the outer corner and blend throughout the crease.
Natural Shimmery Look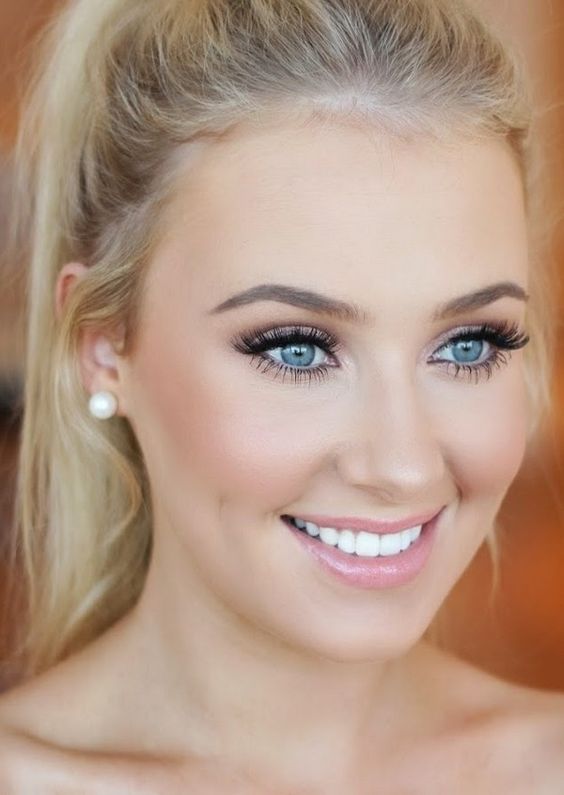 When you're blessed with beautiful blue eyes, sometimes less means more. Your eyes are so bright and blue that you might not need a lot of eyeshadow! Copy this gorgeous lady with a simple and striking look. Choose a pale champagne shade and lightly sweep across the eyelid. With a light brown, blend throughout the crease and outward.
Terracotta Brown with Shimmery Inner Corner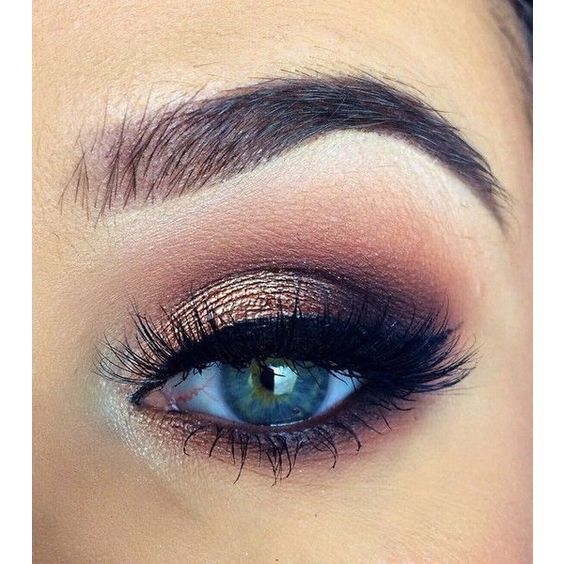 Terracotta hues work with blue eyes absolutely perfectly. Take a pale shimmery shade and add to the inner corner as a highlighter. Work with a light bronze and blend from the inner corner to the centre of the eye. Take a matte terracotta and blend throughout the crease and outwards. Add a dark brown to the outer corner to finish the look.
To see the rest of the list click the link below: